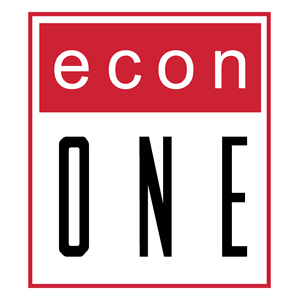 Creating a story to attract new business and developing the tools to tell the story.
Econ One is a corporation of economics experts who offer extensive experience in litigation and consulting in fields ranging from anti trust to civil rights, from energy to finance.
In an effort to broaden their exposure, a plan was developed to highlight their vast expertise through a current and timely topic that a wide array of potential clients would find compelling.
We created a media plan to publicize Econ One's monthly nationwide analysis of cell phone costs across the country. We developed a comprehensive media kit that included: news releases that were targeted toward the cities involved in the survey; fact sheets about the company, the survey, and details involving specific regions; bios on the principal players; and pitch letters and advisories to invite media coverage. We provided extensive media pitching and message development, as well as media training for the corporate spokespersons.
More than 100 media contacts were made with resulting coverage in all major markets. The end result was significant attention cast upon the expertise of Econ One with company garnering attention from media, industry players and potential customers.
Econ One Research |  Southern California Gas  |  Microsoft |  USC: Community Health Involvement Project